How to Get Yours
Help us reach 3,000 pre-sale vouchers sold!
Pre‑sale vouchers are allocated for a specific specialty plate. Pre-sale vouchers can be purchased for yourself or for any other Florida resident. Once we reach 3,000 sold, the plates will begin production!
Purchase Pre-Voucher Now
---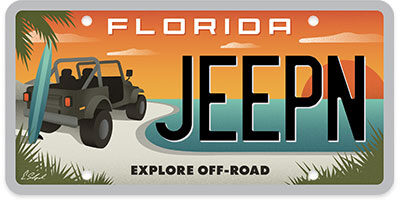 Current new Florida tag pre-sale standings
1. Walt Disney World: 8,823
2. Blue Angels: 3,607
3. Coastal Conservation: 3,160
4. Explore Off-Road Florida: 1,777
We're ranked 4th of 32 pre-sale voucher plates!